Book Your New Practice Member Appointment at MCH Chiropractic and Nutrition
Our Mission
At MCH Chiropractic and Nutrition, we're motivated by you. Our team is committed to giving you and your family your life back, so you can get back to not just living – but thriving. By utilizing state-of-the-art technology like thermography scans and motion x-rays, we've taken the guesswork out of chiropractic care and show you objective data to track your progress at every step of your wellness journey.
What's Included
Comprehensive consultation to get to the root cause of your ailment(s)
Motion Study X-Rays (structure & mobility)
Nervous System Scans (thermography & stress)
Doctor's Report of Findings
Custom Action Plan
Our Approach
We Scan
First, we scan your spine to get a better understanding of you and develop a care plan specific to your body. We're the only chiropractic office in Stallings that offers thermography scans.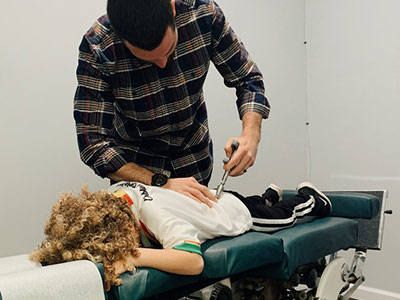 We Adjust
Then, we read your scan and adjust the parts of your spine that need to be adjusted. Instead of the traditional cracking and popping, we only focus on the parts of your spine that need adjusting in order for your nervous system to work effectively and your body to heal correctly.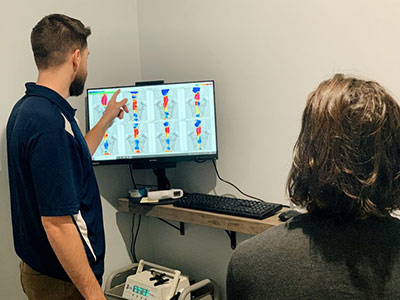 We Scan
Finally, after your adjustment, we scan your spine again to see how your body has adapted. If we need to adjust again based on your new scan, we make those adjustments. You will see your body's progress before leaving our office.
Chiropractic Care Is For You And Your Family If You Need Help With:
Managing chronic pain (in the neck, back or other areas) and improving your quality of life.
Improving your mental health and helping you manage stress, depression and anxiety.
Getting better sleep (for you or your children) and finding more energy
Managing migraines and headaches
Resolving common childhood ailments like constipation, colic, reflux, chronic ear infections, sleep issues, sensory issues, and breastfeeding challenges
Preparing for pregnancy or labor and delivery
Not To Brag, But Our Practice Members Love Us
"MCH Chiropractic and Nutrition is unlike any other chiropractic office I've ever been to. For the first time in my life, I've been educated about my individual spine and presented a customized plan to return my spine to proper health. I've had three adjustments so far and already feel improvements."
- Casey B.
"MCH Chiropractic and Nutrition is an amazing team! Dr. Paola Vinas Joy adjusted my three-month-old daughter and I noticed an immediate improvement in her digestion and sleeping. That night she even slept through the night for the first time! I will definitely be bringing her back on a regular basis for adjustments."
- Emily R.
"Excellent care with an amazing staff. They aren't your traditional "twist your neck, pop your back" chiropractors. They use state of the art technology to pinpoint your exact problem and then develop a customized treatment plan. My quality of life has improved because of them."
- Travis L.
"The staff is amazing and make you feel comfortable the minute you walk in. They do an amazing job at explaining what they found on the x-rays and what the best course of treatment is. I feel amazing in my day to day activities since I started going! Highly recommend!"
- Brooks M.
Schedule Your New Practice Member Appointment Online Now
---
Book Your New Practice Member Appointment at MCH Chiropractic and Nutrition | (704) 727-6131